About Us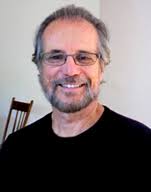 Biography
Robert Carioscia's work has been featured in solo and group museum and gallery exhibitions, including: The Freyberger Gallery at Penn State University, Lyceum Gallery at SUNY Suffolk, Fusion Arts Museum, NYC, The Maloney Gallery at the College of St. Elizabeth, The Yocum Arts Institute, Pa., The Robeson Gallery at Rutgers University, Briarcliff College Exhibition Center, St. Joseph's College, The Islip Arts Museum, Parrish Art Museum, Hofstra University Museum, Dowling College, Youngstown State University, Elaine Benson Gallery, Giordano Gallery, James Yu Gallery, Homegrown Gallery, Mills Pond House Gallery, amongst others.
He is a recipient of residency fellowships from Yaddo, and The Virginia Center for the Creative Arts. His awards include a New York Foundation for the Arts Mark Grant, the Heckscher Art Museum Award in Painting, a Grumbacher Award and a New York Foundation for the Arts SOS Grant.
Carioscia has received public art commissions from The New York Metropolitan Transportation Authority Arts for Transit Program for permanent art at Columbus Circle Station and a public arts commission for the Mural Project at the LIRR Train Station at Smithtown, NY. He has also served on the New York Metropolitan Transportation Authority Arts for Transit selection committee and the New York Foundation for the Arts SOS Panel.
He was born in NYC and educated at Hofstra University and The Cooper Union. He began his formal career in art collaborating on performance pieces at Robert Raucshenberg's NYC studio.
Work Statement
Robert Carioscia's art encompasses several distinct bodies of work. Each series possess it's own individual identity, yet there are thematic and structural links. Their compositions are shaped by a dynamic painterly quality and his unique personal vision.
The earliest work represented in this portfolio, The Trophy Animal Paintings, examines species eradication and environmental sustainability through the lens of a classically painted image.
The Primate paintings use chimpanzees to comment on current social and political events.
Water and Transcendence explores the metaphysical relationship of man, nature and metamorphosis. It culminated with a number of public art commissions.
The Sag Harbor paintings are informed by the town's past and present history. The whaling industry, as exemplified by Herman Melville's Moby Dick, supported 19th century Sag Harbor, today it's real estate development.
Robert Carioscia 2017 © All art is copyright protected and permission of the artist is necessary for reproduction